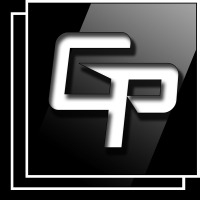 Gaming Planet TV
Des émissions inédites, des trailers, du jeu vidéo et e la culture Geek
247 videos
STAR WARS EPISODE 7 Comic Con MAKING-OF FEATURETTE (2015) The Force Awakens
252 vues
Ajoutée Jul 11, 2015
Star Wars Episode VII The Force Awakens - Comic Con Making-Of Featurette 'Behind the Scenes'
Subscribe for more: http://www.youtube.com/subscription_center?add_user=NewTrailersBuzz

Das legendärste Weltraummärchen unserer Zeit wird mit Star Wars: Episode VII fortgesetzt. Der Krieg der Sterne in einer weit, weit entfernten Galaxis bekommt also eine abschließende Trilogie.

Was die Handlung der neuen Trilogie angeht, sind bisher noch keine genauen Details bestätigt worden, abgesehen von der Tatsache, dass Star Wars: Episode VII – Das Erwachen der Macht eine original Story – also keine Adaption der populären Buchreihen oder Comicserien – erzählt. Da George Lucas jedoch schon in den 1980ern die groben Konzepte für insgesammt 12 Filme ausarbeitete, gibt es zumindest einige Eckdaten:

Die Handlung wird circa 30 Jahre nach den Ereignissen von Die Rückkehr der Jedi-Ritter einsetzen und vom Wiederaufbau der Republik nach dem Fall des Imperiums handeln. Durch den zeitlichen Abstand können auch die Schauspieler der Krieg der Sterne-Filme in ihren entsprechend gealterten Rollen wieder auftreten: Mark Hamill als Luke Skywalker, Harrison Ford als Han Solo und Carrie Fisher als Leia. Auch Chewbacca (Peter Mayhew), C-3PO (Anthony Daniels) und R2-D2 (Kenny Baker) werden von ihren alten Schauspielern gespielt.